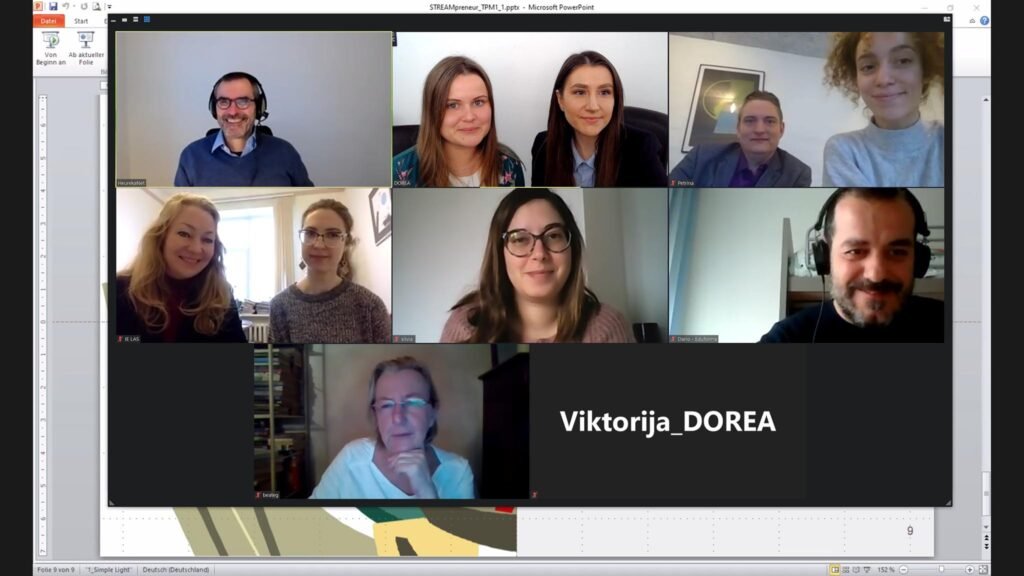 Due to the COVID-19 pandemic, the first project meeting took place online. We had 2 great days of :
·       Getting to know each other and each project partner organisation
·       Discussing the project and upcoming project activities
·       Discussing the management of the project
·       Brainstorming and formulating the project dissemination strategy and plans
·       Choosing the project logo
·       And much more!
All project partners were excited to embark on the STREAMpreneurship journey and share the results with the world!