The "STREAMpreneur" online course is open!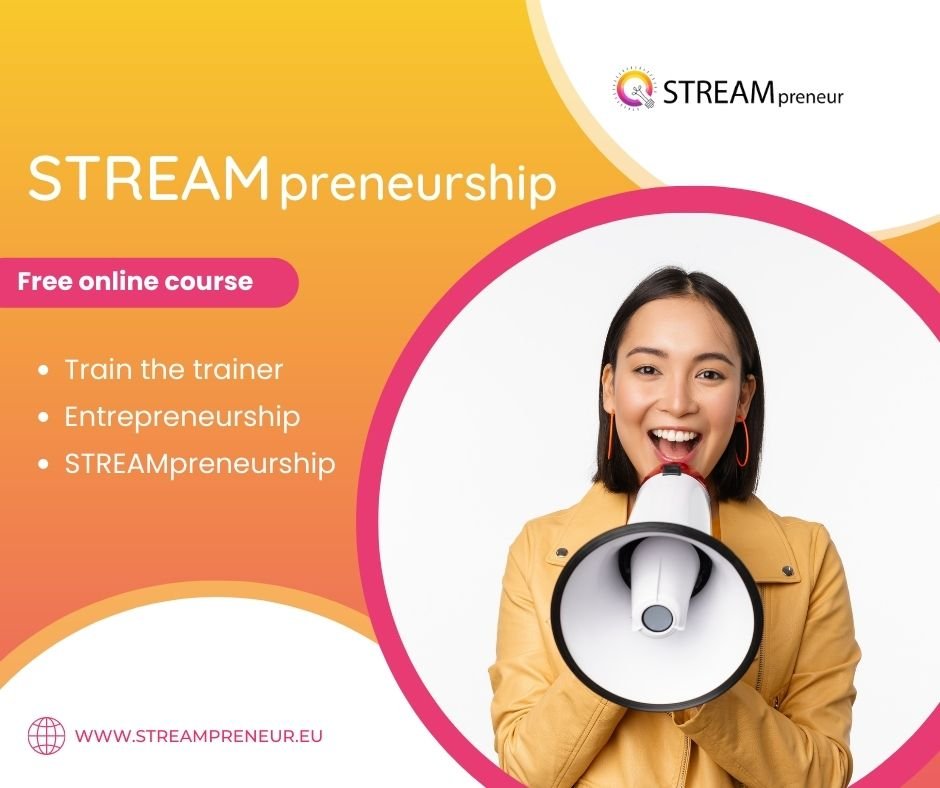 The project consortium is excited to announce that "𝗦𝗧𝗥𝗘𝗔𝗠 𝗘𝗻𝘁𝗿𝗲𝗽𝗿𝗲𝗻𝗲𝘂𝗿𝘀𝗵𝗶𝗽 𝗮𝗽𝗽𝗿𝗼𝗮𝗰𝗵 𝗶𝗺𝗽𝗹𝗲𝗺𝗲𝗻𝘁𝗮𝘁𝗶𝗼𝗻 𝗶𝗻 𝘆𝗼𝘂𝘁𝗵 𝘄𝗼𝗿𝗸" online course is open.
We invited everyone interested to join the course and learn about the innovative STREAMpreneurship approach. You can enrol by following the link here.
The online course is designed for youth workers and anyone interested in enhancing their facilitation skills and learning about the STREAMpreneurship approach.
The course will also show why existing and new entrepreneurship programmes should integrate the concept of STREAM (science, technology, research, engineering, arts and math), providing youth with a wide range of knowledge and skills.
Should you have any questions, do not hesitate to contact us.